The Venue Business team have over 60 years combined experience in the sports industry. We have worked alongside many large organisations, often with household names. Our proven track record speaks for itself.
We maximise the potential of Social Media and Digital Marketing techniques, with detailed analytics to build and accelerate the relationship you have with your supporters. At The Venue Business, we don't just connect you with your fans; we create a dialogue with them so that you build a meaningful relationship with your followers. Ultimately we design an image for you as a club, venue or individual and turn you into a brand that can be commercialised and provide new revenue streams.
Our work with sports clubs, arenas and individuals covers the entire spectrum. Some of our clients are small with growing profiles. Others have higher awareness that we are turning into brands. It doesn't matter what sport you are in or what level you operate at, we will make a difference and create an interaction with your supporters that will build and lift your profile to a point that will attract bigger and better sponsorship or naming rights.
The beauty of what we do is the flexibility that we offer. Whether you are an individual athlete or a club from any sporting genre, The Venue Business will create a Social and Media strategy that is bespoke to your individual persona. We work across all Digital Media from email to every Social Media platform to build your presence and engage with as many supporters as possible. We apply a sophisticated level of analytics so we know what works and how to improve and get the maximum potential for our clients.
What sets us apart is our ear is close to the ground in the sports world. Our contacts are deep across sports at all levels, from NGB's to associations and club and individual level. We know what is happening in the sports industry and can use that intelligence to advise and help or simply provide a new idea that we have seen work elsewhere and implement it for you.

With funding diminishing, The Venue Business can help you raise your profile and generate new revenue streams.
The Venue Business will plug that gap
Testimonials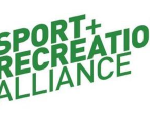 Sports and Recreation Alliance
"I just wanted to say many thanks for the help you have given the Sport & Recreation Alliance over the past six Months. You have helped us restructure the commercial side of our business and generated substantial new income."
Sallie Barker
Head of Services
Sports & Recreation Alliance

You may contact us by filling in this form any time you need support or have any questions. You can also fill in the form to leave your comments or feedback.