How many times have you, as a business owner or manager, secretly wished you had additional help or resource? How many times have you had to recruit someone that wasn't quite the right fit? Wouldn't life be simpler if you could call in expertise that knew your business, understood the demands and had the experience and resources to make a real difference?

The Venue Business team have over 40 years executive experience in the sports industry. We have worked at senior level in and alongside many large organisations, many with household names. We have set up, floated and sold businesses and worked in SME's too. Our proven track record speaks for itself.

Our Contact Databases are extensive and current. Our expertise is cutting edge and our experience is second to none. All these resources become yours when you work with The Venue Business. So if it is buying a sports club, looking to expand your products or services into the sports market or simply planning a sports related event, then we can provide the resources to make sure you are successful. We can act for you on a short, medium or longer term arrangement bringing value to your bottom line, as we fit seamlessly with your organisation.
Our experience has covered everything from acting MD's and C-level management, to providing partners for naming Rights, purchase and sale of Sports Clubs, Shirt and Team Sponsorship,  introductions to NGB's and a whole host of other areas. Our reputation in Sport is second to none and we pride ourselves on being able to open doors and broker deals where others fail.

The beauty of what we do is the flexibility that we offer. Whilst many organisations use The Venue Business for project work to help launch a specific venture, or maybe investors wanting to discreetly buy a club, we also work on a term basis, where we can work with you for a fixed period to cover a role within your organisation that you have not yet filled or are in the process of recruiting. The beauty of this is that your business doesn't miss a beat and our input often opens up new avenues and brings new and exciting ideas to the table. Our ear is close to the ground so we know what is happening in the sports industry and can advise and help or simply provide a new idea that we have seen work elsewhere.
Download our Corporate Brochure here: Download

Every organisation has a time when it experiences a shortfall in expertise.
The Venue Business will plug that gap.
Testimonials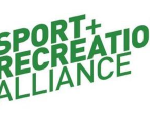 Sports and Recreation Alliance
"I just wanted to say many thanks for the help you have given the Sport & Recreation Alliance over the past six Months. You have helped us restructure the commercial side of our business and generated substantial new income."
Sallie Barker
Head of Services
Sports & Recreation Alliance

You may contact us by filling in this form any time you need support or have any questions. You can also fill in the form to leave your comments or feedback.