The Venue Business team has many years combined experience in the sports industry and as business people, we have run, owned and sold many businesses. We have worked alongside and in many large as well as some smaller organisations, some household names. Our proven track record speaks for itself.
The Venue Business are leaders in creating new and improving existing revenue streams for all sporting organisations. We also work with companies that wish to expand their products or services in to the sports world. The Venue Business knows that whatever the project, we can ensure that all parties benefit. In simple terms we bring compatible organisations together so that the one providing the service or product benefits from reaching a targeted sports market, be that sportsmen or women, or a clubs' supporters. In turn the sporting establishment, their staff or supporters also benefit from a special product, service or price. The Venue Business links the parties, create the deal and manages the process.
We work closely with our clients, creating detailed analysis of the markets and the potential. We work equally for all parties to ensure that the promotion is a win-win for everyone.
The beauty of what we do is the flexibility that we offer. We have worked across all types of sport from Abseiling to Zorb Football and everything in-between as well as with supporters and National Governing Bodies. Equally we have run and worked with businesses both large and small. Services and products. We have a unique understanding of sport and the commercial world and our expertise in marketing enables us to develop on and offline systems that ensures the projects we have work for everyone. We have worked with TV companies, Insurance, Utility, Ticketing, Security, Fashion, Drinks and so much more. Our creative approach will often find a unique and exciting way for you to gain revenue and in kind.
What sets us apart is our ear is close to the ground in the sports and commercial world. Our cutting edge approach and deep contact databases across sports at all levels, from NGB's to Associations, to club and even individual athlete ensures success. We know what is happening in the sports industry and use that intelligence to create opportunities in the commercial world. Our personal experience in the business world helps sporting organisations to maximise opportunities there too.
We offer a free consultancy service, so why not get in touch and see what avenues we can open for your organisation.

The Venue Business helps you create new revenue streams and open up new markets
Testimonials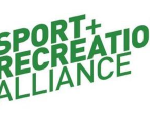 Sports and Recreation Alliance
"I just wanted to say many thanks for the help you have given the Sport & Recreation Alliance over the past six Months. You have helped us restructure the commercial side of our business and generated substantial new income."
Sallie Barker
Head of Services
Sports & Recreation Alliance

You may contact us by filling in this form any time you need support or have any questions. You can also fill in the form to leave your comments or feedback.